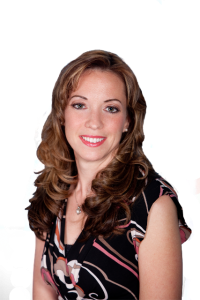 Welcome to my Counseling and Coaching Practice!
I'm Dr. Chantal Gagnon and I'm glad you stopped by to explore my website today.   I am a licensed psychotherapist, relationship counselor, and life coach in Plantation, Florida. I hope you enjoy this site; you'll find lots of information here on a variety of topics.  In addition to basic information on the services I offer, how to make an appointment or contact me personally, office policies, and information about my training and background, you can also read my blog posts on a variety of mental health, emotional wellness, relationship, and personal growth topics.
I look forward to the possibility of meeting you in person, and helping you Find Happiness, Be Healthier, and Live Fully!
Why Therapy/Counseling?
Sometimes, life can get a little overwhelming. Whether it's stress at work, problems at home, or you just haven't been feeling like yourself, counseling can help. Counseling can help you cope with and resolve many different kinds of problems. Counseling can also help you learn about yourself, help you make difficult decisions, and improve your quality of life and overall health. In fact, studies show that up to 87% of people who participate in psychotherapy feel improvement as a result. And the Mayo Clinic reports that psychotherapy is an effective treatment for many issues, but unfortunately no enough people choose to utilize counseling and miss out on the potential benefits.
About Dr. Gagnon – Psychotherapist and Coach
Dr. Gagnon began her counseling career about 15 years ago as a volunteer crisis counselor for Women in Distress, a domestic violence prevention and intervention agency. She received a Masters Degree in Mental Health Counseling from Nova Southeastern University and completed her internship at Atlantic Shores Hospital. Dr. Gagnon holds a second Masters Degree in Child and Human Development and a Ph.D. in Social and Personality Psychology. She is a Licensed Mental Health Counselor (psychotherapist) in the State of Florida and is Board Certified in Professional Counseling. Dr. Gagnon is also a Certified Addictions Professional (CAP) and a Substance Abuse Professional (DOT-SAP). Dr. Gagnon provides therapy, counseling and testing and evaluations services in her Plantation, FL office. Life Coaching services are also available to clients nationwide via phone or skype.
However, despite her extensive education background and professional training, Chantal is a down-to-earth individual who both lives and understands the human experience and struggles of daily life. She is warm, friendly, and easy to talk to. Session with her feel like sitting down with an old friend who takes the time to know and understand you, who can give you a fresh perspective on your situation, and some solid, reliable advice and guidance that can immediately help you begin to improve the quality of your life.
Dr. Gagnon has worked with a broad range of individuals from successful professionals, to high-school students, to homeless individuals, and jail inmates. She has extensive expertise in a variety of areas, including substance abuse and other addictions, depression, anxiety, grief and loss, relationship and marital difficulties, divorce and life transitions, adolescent behavior problems, ADHD, parenting issues, eating disorder, personality disorders, abuse and trauma, and adjustment difficulties. Dr. Gagnon is also a successful career coach and workshop presenter, helping individuals take their lives to the next level of success, be it a promotion a work, building their own business, and achieve their personal goals.
Through her affiliation with Florida Atlantic University, she has conducted research, published and/or given presentations in the areas of postpartum depression, emotional regulation, empathy, child development, psychophysiology and neural development. Additionally, she teaches workshops and classes on topics such as:
Dating Skills
PreMarital Counseling
Marriage Success
Stress Management
Communication Skills
Anger Management
Self-Esteem
Anxiety Management
Parenting Skills
and many more…
Her professional affiliations include the American Psychological Association, the American Counseling Association, the American Psychotherapy Association, the Society for Research in Child Development, and the Association for Psychological Science.
Dr. Gagnon is an approved clinical Qualified Supervisor for registered interns in Florida.
To schedule an appointment call (954) 559-2936.
Our Office Philosophy
Deciding to work with someone to improve your life is a very important and private decision. By committing to this process you are choosing to make an investment in yourself, your health, and your well-being. We admire that wisdom and courage, and believe that you deserve the most personalized service and best quality of care available. That is our commitment to you.
Our office is located in Plantation, FL and is conveniently located 2 minutes from I-595, near Broward/Westfield Mall.
Our Approach
You are willing to invest your time, energy, and money in improving your emotional and psychological well-being and overall quality of life. Therefore, you deserve results. At Chantal M. Gagnon & Associates, our therapists engage in a continuous quality improvement process in which each therapist is trained on an ongoing basis in the most effective treatment modalities.