Dr. Chantal Gagnon, PhD, LMHC : Relationship Counselor, Therapist and Life Coach
Phone:  954-559-2936
Email: [email protected]
Address: (Please note our new location effective January 2016)
120 S. University Drive, Suite F
Plantation, FL 33324
Finding Our Office: We are directly across the street from Broward/Westfield Mall but our building is not visible from the road, so please look for a plaza with the Relax the Back Store on one end and the Vitamin Shoppe on the other end. Then drive into that plaza, and drive behind the plaza.  You will see five small two-story beige buildings that look like townhouses.  These are the Office Villas, and we are in building 120 at the far left.  Suite F is on the second floor.
Schedule an Appointment: 
Ready to schedule your appointment? Whether you are a new or existing patient or client, you can now easily schedule your appointment by clicking here.  You'll be linked to my easy to use calendar where you can see available times and book your appointment.
Have a question?  If you are a new patient or client and you have a question or would like to speak to me before scheduling your first appointment, just email me, call the office to leave me a message, or fill out the form below.  I'll be in touch just as soon as I can!
Need to cancel or reschedule?  If you already have an appointment that you need to cancel or reschedule, just look in your email inbox for your appointment confirmation email.  There will be a link at the bottom of the email that says "Cancel or reschedule this appointment". (Keep in my the 24-hour cancelation policy)
Emergencies: If you are experiencing a mental health emergency, please dial 911 or visit your local emergency. If you have an urgent message, but it is not a mental health emergency, just call the office at 954-559-2936 and Dr. Gagnon will receive your message.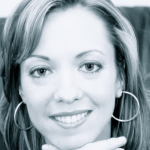 Want to send me a private message? Use the form below! I'm always happy to hear from my clients & patients, and I will respond as soon as I can.
Counseling Services in Plantation Florida: Marriage, Couples, Individuals, Children & Families
Dr. Chantal Marie Gagnon PhD LMHC offers counseling services, psychotherapy, life coaching and mental health evaluations in Plantation Florida.  Her Plantation FL office serves clients in the Greater Fort Lauderdale Area, which includes Weston, Davie, Sunrise, Cooper City, Tamarac, Hollywood and Dania Beach.