Meet Dr. Jada Santos – Licensed Psychologist
Dr. Santos joined our practice in 2017, and we are excited to have her on board! She is a Licensed Psychologist with expertise in Clinical Psychology and NeuroPsychology.  To make an appointment with Dr. Jada, click below or simply call our office at 954-559-2936.
Dr. Jada….in her own words:
 Why I became a Psychologist?
My career in psychology began as a teacher. It was easy for me to empathize with my students. I also wanted to better understand their physical, mental and social needs. This allowed me to affect their academic and personal lives. It also made me realize I had a responsibility to do more for them.
My experiences as a teacher have shaped my view of psychology and how to practice it. They made me realize the mental and behavioral problems present in my community. Hence, I began my academic and professional journey to become a psychologist. Now, I use my training and experiences to help people and give back to the community I lived in.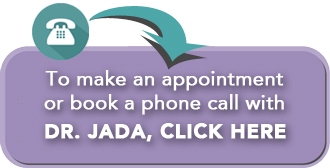 My Approach to Counseling & Therapy
I will work with you to create an atmosphere where you feel safe, comfortable, and understood.
With my help, you can dig deeper within yourself, organize your thoughts and find out what makes you happy. After that, we can create a plan together to make that a reality. I can help you to find balance so you can let your light and confidence shine through in all areas of your life.
Spending time to work with a skilled, supportive therapist can improve your relationships. It will also allow you to experience greater joy.
I offer individual therapy for people who want achieve their full potential. You can simply call my office for an appointment at 954-559-2936, or click here to view my online calendar.
Psychological Issues and Problems I Can Help With
I specialize in providing individual therapy to people who feel they are struggling. Stress and conflict from family, relationships, and careers can cost personal happiness. If you are overwhelmed with life, I can help you.
I can assist you with the following:
Women's Issues
Adolescent struggle through life
Anxiety
Mood Disorders
Chronic Health Conditions
Addiction and Recovery
Attention Deficit Disorders
Learning Disorders
Feelings of Emptiness or Dissatisfaction with life
Relationship Challenges
Work/Life balance
Transitions and Life Stage Changes
Communication problems
Other Psychological Services 
I specialize in evaluations for, but not limited to:
Gifted programs
Learning disabilities
Developmental testing
Clinical diagnosis
Full Psychological Battery (intellectual, emotional, personality and educational)
Pre-surgical evaluations
In behavioral medicine, I can assist in:
Surgery preparation
Relaxation and visualization
Acceptance of medical diagnosis/Chronic Illness
Post surgical recovery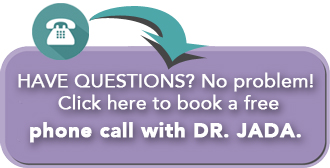 My Training, Education & Experience in Clinical Psychology
I am a licensed Psychologist. My goal is to provide personalized evaluations for diagnosis and treatment.
I have a strong academic background in clinical psychology. I have a B.S. in Psychology from Florida State University. My Master's and Doctoral degrees (with distinctions) are from Carlos Albizu University.
I have experience working with patients in various settings. These include Rehabilitation hospitals, Adult inpatient psychiatric units and Addiction inpatient treatment centers. I have worked at Outpatient clinics and Community mental health clinics as well. I also see clients in private practice.
I have extensive training in providing therapy to adolescents, adults and elderly. I am fluent in English and Spanish, and can also provide bilingual treatment and assessments.
Furthermore, I am trained to administer evaluations. I can administer Neuro-psychological, Psychological, Psycho-educational and Forensic tests.
My Training, Education & Experience in Neuropsychology
I completed my neuropsychology training and experience at various institutions. These include:
University of Miami and the Miller School of Medicine
Department of Psychiatry and Behavioral Sciences
Jackson Memorial Hospital, Pediatric Neuropsychology and Rehabilitation Program
I have evaluated individuals with various cognitive problems. These included evaluating brain injuries, epilepsy and tumors.
I have also worked with patients suffering from:
Mild cognitive impairments
Dementia (vascular, frontotemporal and Alzheimer's type)
Attention deficit hyperactivity disorder (ADHD)
Learning disorders
Substance use disorders
Various co-morbid medical conditions and psychological disorder
My Training, Education and Experience in Forensic Psychology
I gained my forensic training and experience at a maximum-security forensic psychiatric hospital.
I have worked with adults pronounced either incompetent or insane by court, and I assessed these individuals for the following:
Initial psychological assessments
Competency assessments
Risk assessments
Functional assessments
I gained experience working with individuals suffering from a wide range of mental disorders, including schizophrenia, mood and substance related disorders.
I have provided forensic services to restore individuals to psychological fitness. I also assisted them in living safely in a less restrictive setting. I led competency groups, and individual competency sessions. I also managed therapy groups. These included DBT (Dialectical Behavior Therapy), anger management, and Cognitive Behavioral Therapy. I have also testified in court for Competency Hearings and Medication Court.
What you Can Expect From me as Your Psychologist
My ultimate goal is to help individuals struggling in life and relationships. I aim to give you the tools you need to gain clarity and balance, and improve your relationships.
I believe you are the expert of your own life. My goal is to work with you to help you achieve success, abundance and satisfaction in your life. I create a friendly environment where you achieve your personal and professional goals.
My specialties include evaluations, self-esteem, work/life balance, and personal growth and improvement. I also specialize in life transitions, women issues, anxiety, depression, relationships and communication.
Types of Psychotherapy that I Provide
I use cognitive-behavioral and solution-focused interventions during therapy. I tailor my approach to the needs of each client, and use psychotherapy methods that have been to create improvement in a reasonable amount of time.
Get in Touch
Get in touch by simply calling me at 954-559-2936 or click this link to schedule a phone call. You can also email me at [email protected]