Types of Mental Health Evaluations and Psychological Tests
Dr. Chantal M. Gagnon & Associates is a full-service psychotherapy, mental health, and life coaching practice in Plantation Florida.  We offer a wide range of psychological, educational, and mental health evaluations.  All of our evaluations are conducted by licensed mental health professionals, including Clinical Psychologists, who are specifically trained in that particular type of evaluation.
Some of the evaluations and tests we offer are:
Substance Abuse Evaluations
Substance Abuse Evaluations can be needed in a variety of circumstances such as child custody determinations, employment-related evaluations, impaired healthcare professionals needing treatment level assessments, criminal cases involving use of drugs or alcohol, and traffic offenses / drivers license reinstatement after DUI.
Dr. Gagnon is Certified Addictions Professional (CAP) and a Department of Transportation-approved Substance Abuse Provider (SAP) who can conduct DOT Substance Abuse Evaluations.  She is also an approved provider for Florida IPN-PRN (Intervention Project for Nurse and Providers Resource Network for impaired healthcare professionals).
Child Custody Evaluations – Parenting Plans
Psychologists at Dr. Chantal M. Gagnon & Associates are trained in conducting custody evaluations, now called parenting plans.  We also collaborate with and refer to Parenting Coordinators in Broward County as needed in shared custody cases.  Fees for Custody Evaluations and Parenting Plans vary depending on the complexity of the case.  Please contact us for details.
Educational Evaluations
Educational evaluations are typically used for one or two reasons: 1) to determine appropriate academic placement for a child or adolescent (for example, special needs, emotionally handicapped, gifted, etc), and/or 2) to identify the cause of a learning difficulty in school, or the cause of a behavioral problem for a child or adolescent, to determine the best treatment option.
IQ Testing – Intelligence Testing
IQ Testing is typically included in Educational testing but can also be done separately for other reasons.  Some individuals request IQ testing for their own curiosity (for instance, if you want to know what your IQ or your child's IQ is).  Sometimes IQ testing is also part of courtroom proceedings in determining whether or not an individual is competent to proceed to trial or plea agreement.
ADD (Attention Deficit Disorder) and ADHD (Attention Deficit Hyperactivity Disorder) Testing
We offer ADD testing and ADHD testing for children, adolescents and adults. The type of ADD test typically depends on the reason for the test (for example, whether the test will be used for academic placement or to establish a mental health disability to receive academic accommodations).
Some ADD and ADHD evaluations are shorter, and some are longer and more in-depth.  Please call our office to help determine which type of ADHD testing you or your child may need.
Immigration Evaluations
Psychological Evaluations are often needed in immigration proceedings.  The most common are Hardship Evaluations and VAWA (Violence Against Women Act) Evaluations.
Hardship Immigration Evaluations
Hardship Immigration Evaluations are done when someone is facing deportation and their deportation would cause an emotional or psychological hardship to them or their immediate family.
VAWA (Violence Against Women Act) Evaluations
VAWA Immigration Evaluations are done in cases where a spouse who is not US citizens or permanent resident, is married to an American citizen who is physically, psychologically, and or emotionally abusive toward them or their children.  In such cases, the abused spouse can apply to receive permission to continue to live in the United States, even if they divorce their abusive American-citizen spouse.
Often, in abusive relationships, the abuser will threaten to have the victim deported if she reports the abuse.  The Violence Against Women Act, or VAWA waiver, protects victims and their children from deportation.
A mental health evaluation is used as part of the immigration case to document the veracity of the domestic violence claim.
Disability Evaluations
We offer two types of disability evaluations.
Long-Term or Permanent Disability Evaluations
A Long-Term Disability Evaluation is used when you will not be returning to work for years, or at all.  This type of evaluation is often part of applying for Social Security Disability but can also be used with a private, or employer-based disability insurance policy.
Short-Term Disability Evaluations
Short-Term Disability Evaluations are done when you need to be out of work for a few weeks or a few months.  This type of disability evaluation is usually combined with therapy.  Disability insurance companies and employers want to see that you are receiving therapy to help you get better and return to work.
Risk of Recidivism Evaluations (Criminal Offenses) – Offender Risk
Offender Risk evaluations are done in criminal cases to help determine how likely it is that a defendant would re-offend.  This type of mental health evaluation can be done in different types of cases and at different stages in the criminal justice process.
Examples are:
To get a driver's license back sooner after a DUI arrest or conviction;
To help get a reduced sentence during plea negotiations or after a conviction;
To help determine conditions or duration of probation;
To help divert the case to treatment instead of going to trial;
When requesting early release from incarceration.
The length, depth and details of the evaluation will depend on the details of the case and the history of the defendant.
Trauma Evaluations (Car Accident Injury Cases)
Often, after a car accident, individuals can develop a phobia of driving or riding in cars.  Our office offers comprehensive treatment and evaluation of car-accident related trauma.  This type of evaluation is often needed as part of an insurance settlement negotiation, or for litigation purposes.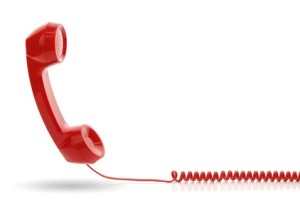 How to Make an Appointment for Psychological Testing or Mental Health Evaluations
To make an appointment for an evaluation, please call the office at 954-559-2936 and leave a message for Dr. Gagnon.  Tell the telephone operator that you need information about psychological testing (be specific if you know the type of evaluation you need) and that you would like a call back from Dr, Gagnon.  Dr. Gagnon will call you back that day or the following day and will discuss exactly what type of psychological test or evaluation you need, she will let you know the cost of that evaluation, and will assign your evaluation to the psychotherapist or psychologist who specializes in what you need.