Dr. Chantal's Counseling Philosophy
"I love therapy, because when done well, psychotherapy is an amazingly rewarding experience for both the client and the therapist. Carl Jung once said: "He who looks outside dreams; He who looks inside awakens".  To me, therapy is the intersection of both these things.  It is the ability to dream, combined with the courage to look inside ourselves, get rid of the things that prevent us from being who we really are and who we want to be, and become empowered to live our dreams.
We know from years of research that the quality of the relationship between the therapist and the client is key to ensuring that the client has a good experience in therapy and achieves their treatment goals.  Like any relationship, developing a good therapeutic alliance requires attentive listening, empathy, respect, and collaboration.  This is how I approach my relationship with each client.  It is what "super-shrinks" do, and that's why they get better results in counseling." - Dr. Chantal
We are a Full-Service Counseling, Psychotherapy, Psychiatry, Testing, and Life Coaching Practice in the Greater Fort Lauderdale area.
I admire you for taking action today by looking for a therapist.  You have already taken the first step to finding happiness, being healthier, and living fully!
Have you ever found yourself thinking that you should be happy, but instead feel stressed out and overwhelmed? YOU ARE NOT ALONE! I have helped many people just like you. I can help you too. You deserve to be heard by someone who understands and will not judge.
My approach is warm, compassionate, uplifting, respectful, but also results-oriented. Whatever you are facing, you don't have to suffer alone or figure this out on your own - we can do it together!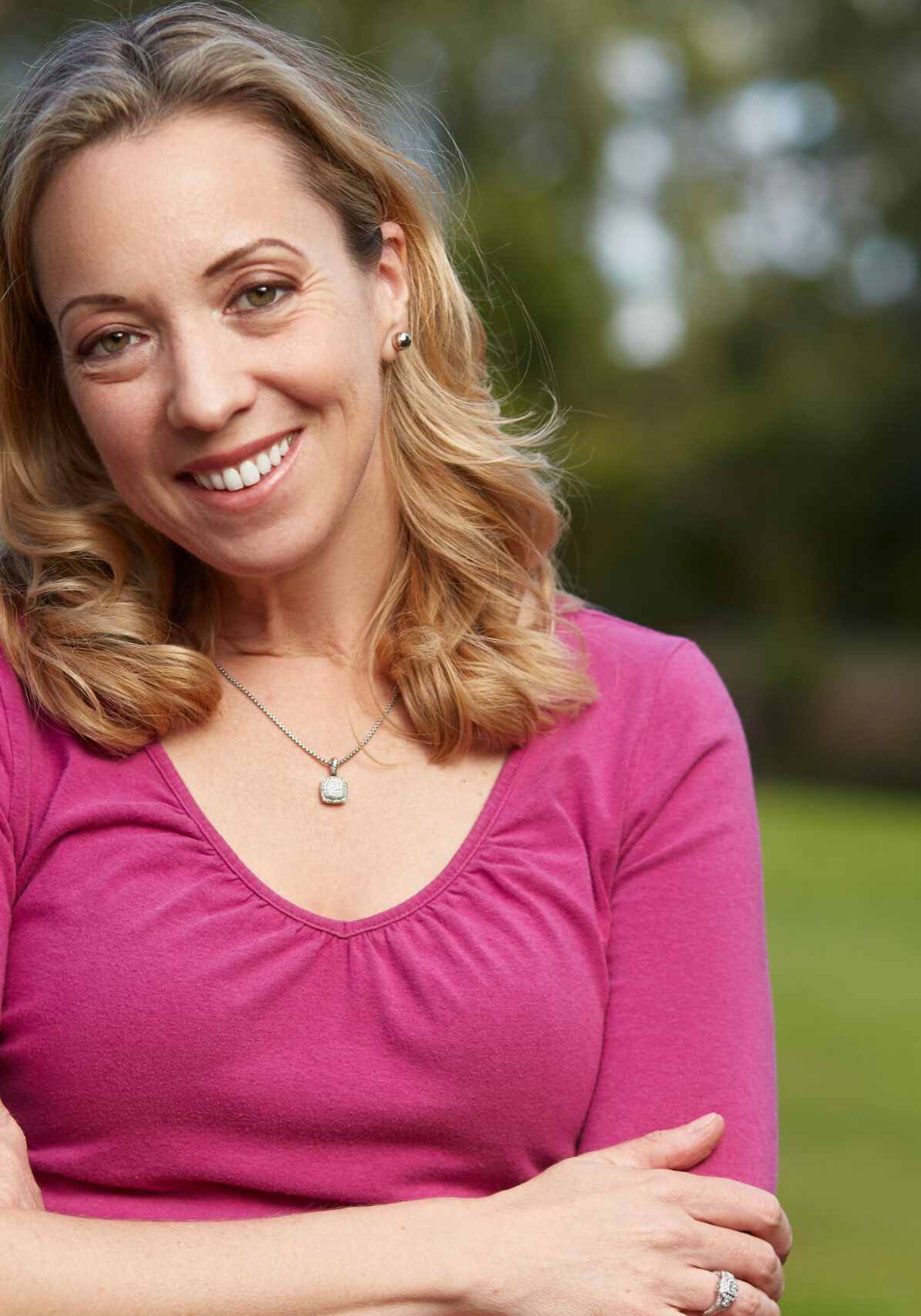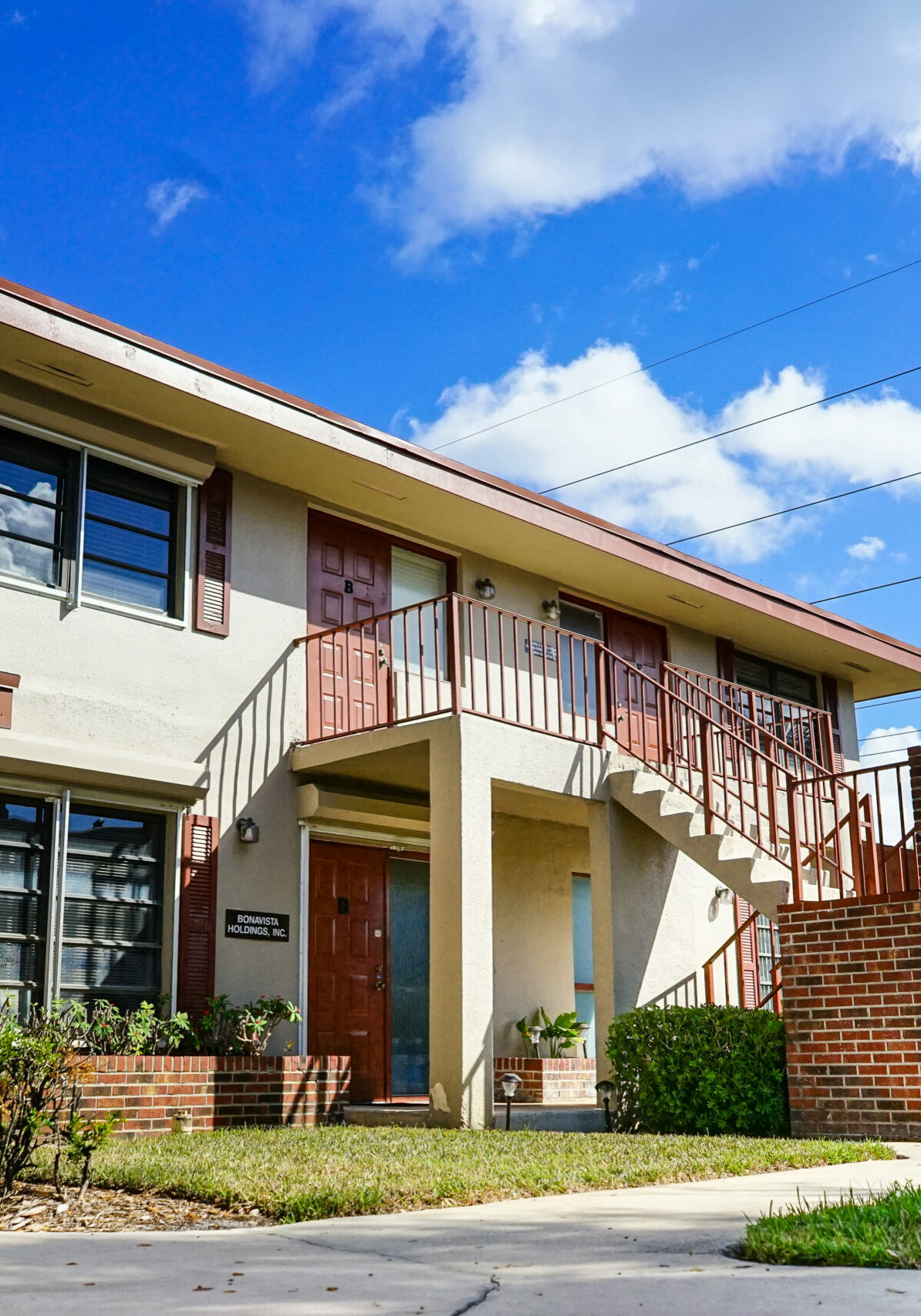 Our office is conveniently located just minutes away from 595 in Plantation, Florida.  We are near the intersection of University Drive and Broward Blvd. Be sure to read about the details of How to Find Our Office here. We are located across from Broward Mall.
If you live or work in the surrounding areas of Davie, Weston, Fort Lauderdale, Cooper City, Hollywood, Dania Beach, Sunrise or Tamarac, we are not more than 15 or 20 minutes away!
Parking is always easily available.
People love our waiting room snacks 🙂
We understand that busy people and busy families have crazy schedules. That's why our team offers a variety of hours to meet your needs.
We have daytime appointments, evening appointments, and Saturday appointments.
The Scheduling website Widget!
Click at the bottom of your screen on the "Schedule an Appointment" widget....and you'll get lots of options there. You can request (new patients) or schedule (existing patients) an appointment with any one of our clinicians (Counselor, Psychotherapist, Life Coach, School Psychologist, Psychiatrist), or book a free phone call with our Clinical Coordinator to get some guidance on which therapist would be best for you. You can also request an Evaluation (Mental Health, Psychiatric, Learning Disability, Gifted, Immigration Evaluations, Disability Evaluations, and more), or book an Academic Tutoring session for your child!
Get a message to us anytime!
Call anytime! Our friendly virtual receptionist Jodiann will answer your call whenever she's available (and sometimes Dr. Chantal like to answer the phones herself). If you don't get an answer immediately, just leave a voicemail for Jodiann and she'll call you back, typically the same day.
Our phone number is 954-559-2936.
Patient Portal
If you are an existing patient, messaging us in your patient portal is the best way to reach your therapist or a member of our administrative team. Just click on the link of any appointment reminder text message you've received from us, and that will bring you to your patient portal.
Email Us
You can email
Jodiann at [email protected]
Dr. Chantal directly at [email protected]
(fair warning....sometimes Dr. Chantal get's two weeks behind on responding to emails....so copying Jodiann on your email is a good idea)
Mental Health Disorders, Problems, or Wellness Issues
We Can Help With
Depression and Depressive Disorders
Depression has many causes, there are different types of depression, and several treatments and therapies available. Too often, when people speak to their medical doctors about depression, they are given a pill without received an evaluation of the type of depression they have. Some types of depression respond well to short-term medication treatment, but many do not. Instead, psychotherapy is often a more effective and long-lasting treatment.
Anxiety, Worry and Panic Attacks
Regardless of whether your anxiety and worries are consider an "anxiety disorder", therapy can teach you some very effective techniques to reduce or eliminate anxiety and manage stress or fears.
Postpartum Depression, Anxiety, and Adjustment for Women
Most women experience adjustment difficulties during the postpartum period. These might include baby blues, depression, anxiety, rapidly changing emotions, feeling overwhelmed, marital conflict, difficulties boding with your child, and other. Postpartum counseling can help with that.
Postpartum Depression, Anxiety, and Adjustment for Men
Men get postpartum depression too! In fact, most men experience a variety of postpartum difficulties, including increased stress and anxiety, feeling inadequate as a parent, marital difficulties, work-life balance problems, and others. Postpartum counseling for men can be very effective in resolving these issues in a short amount of time.
Borderline Personality Disorder
Borderline Personality Disorder (BPD) is characterized by experiencing strong emotions of anger toward others, intense sadness, and anxiety. In BPD, these emotions usually arise in the context or romantic relationships. A person with BPD can very very pleasant and successful and work and with friends, but have fits of anger or intense fears of abandonment in relationships. In most cases, BPD can be successfully treated with Dialectical Behavior Therapy (DBT).
Narcissistic Personality Disorder
Individuals with narcissistic personality disorder have difficulty seeing and understanding things from other people's perspective. This can cause a variety of difficulties in social and work relationships. Psychotherapy can help people who tend to be self-focused to learn how to improve their social skills and relationships.
Bipolar, Manic Depressive, and Mood Disorders
Mood Disorders typically involve periods of high energy and activity, alternating with periods of low mood or depression. Sometimes individuals with mood disorders also have problems with impulsive behavior, addictions, gambling, substance abuse, and anger.
Relationship Problems and Couples Therapy
Who doesn't have relationship problems? We all do! Couples therapy can help improve your relationship and communication.
PMDD: Premestrual Dysphoric Disorder
Prementrual Dysphoric Disorder (PMDD) is a more severe form of PMS (Prementrual Syndrome). The symptoms can begin up to two weeks before your period or just a few days before. PMDD symptoms can include strong feelings of anger, irritability, or depression. Some women also have anxiety symptoms and sensory issues (sensitivities to coarse fabrics, bright lights, etc). There are a variety of strategies you can learn in counseling that help to reduce PMDD symptoms. PMDD can also be treated with medication.
Marriage Counseling
Marriage Counseling is helpful to both couples in crisis, as well as couples wanting to improve their relationships. I use a variety of methods in marital therapy including teaching emotional attainment, the Gottman method, and relationship coaching approaches.
Premarital Counseling
Research shows that couples who participate in premarital counseling have a lower rate of divorce and a higher rate of marital satisfaction. I offer an 8-session premarital experience designed to help you develop the core skills needed to create a happy, lifelong marriage.
Dating Coaching
I've work with a wide variety of issues in my career, but dating coaching is by far my favorite thing to do. I love so much because it works incredibly well! Once clients learn to understand the opposite sex and practice the rules of successful dating, they begin to get the relationship results they've always wanted.
ADD and ADHD: Attention Deficit Disorders
Attention Deficit Disorders can occur in adults as well as children and adolescents. There are a variety of ADD and ADHD test and treatments available to help improve symptoms.
Family and Relationship Problems related to Substance Abuse
It is very difficult to be in relationship with an addict. I have work with addicts and alcoholics a good portion of my career, and I now specialize in helping the families and loved ones of individual who struggle with addiction or problem drinking.
Addictions
I have expertise in treating a variety of addictions. Some addictions are best treated in a residential treatment facility, while others can benefit from private-practice psychotherapy. At your initial session, I will evaluate you situation and give you my recommendation for the type of treatment that is likely to give you the best results.
Bereavement, Grief, and Loss
Losing someone or something of value can be a painful experience.  Grief comes in waves, and can knock us off our feet or simply be a feeling of sadness that seems to stay with us.  There are many feelings that can come and go during the grief process and grief counseling can help prevent you understand those feelings and prevent you from getting lost in them.
Suicidal Feelings
Many people, at one time or another, experience suicidal thoughts and feelings.  Often, people are afraid to talk about suicidal ideations because they fear being labeled as "crazy".  It's not crazy to feel desperate; it's just human.  Psychotherapy can help you sort through those feelings and figure out the next step to take to get your life and your emotions back on track.
Family Conflict
Individual therapy as well as family counseling can be useful in helping with family conflicts.  Each case is different, and the approach or technique I will suggest will be tailored to your unique family needs.
Counseling for Children
Children can benefit from counseling for a wide variety of issues.  In addition to more serious problems such as depression, anxiety, cutting, etc., psychotherapy for kids can help them learn how to deal with bullies, become more self-confident, learn to make friends, overcome test anxiety, cope with divorce, and more.
Teen Counseling
Adolescence can be a difficult time! I am experienced in working with teens who have anger issues, problems with peers and friends, family difficulties, academic struggles, and substance abuse.  I also work with gay teens who are coming out or struggling with issues related to their family's adjustment to their identity.
PTSD: Trauma and Post-Traumatic Stress Disorder
I have extensive training in trauma therapy and treating PTSD.  I am experienced with narrative therapy, cognitive -behavioral therapy (CBT), emotional processing therapy, and dialectical behavior therapy (DBT) for trauma.
Healing from Childhood Abuse
Childhood abuse, whether physical, sexual, verbal or emotional can have lasting effects into adulthood.  Counseling can often help to let go of past pain in order to create a life that is filled with joy and inner peace.
Rape and Sexual Assault
Victims of sexual assault typically want to forget what happened to them, and often try to convince themselves that the incident did not affect them that much.  In fact, most victims are not comfortable calling it "rape".  Yet, something doesn't feel quite right.  Here's an article I wrote for GoodTherapy.org about healing from rape.
OCD: Obsessive Compulsive Disorder
OCD is a form of anxiety disorder that can be treated with psychotherapy, medication, or a combination of both.  Cognitive-Behavioral Therapy and Dialectical Behavior Therapy can both be effective in helping to reduce or eliminate the symptoms of OCD, including obsessive thoughts and compulsive behaviors.
Hoarding
Hoarding is a form of OCD, and is the treatment for hoarding is similar to the treatment for OCD.  In addition, hoarders often have unresolved grief, which can also be addressed during therapy.
Eating Disorders
I treat eating disorders in a similar way to how I treat substance abuse.  For both, the behavior (or substance) is like a trust friend that is always there for you.  It can feel difficult to let that go.  Much like with addictions, helping someone with an eating disorder learn to love themselves and feel whole, cope effectively with anxiety and stress can help to reduce or eliminate symptoms of anorexia or bulimia.  I also work with families who are struggling to understand their loved-one's eating disorder.
Self-Esteem
Therapy can help improve self-confidence and self-esteem.  Problems with self-esteem can occur for a variety of reasons, and my therapy approach is always customized to the specific needs of each individual.
Personal Growth
Personal growth is a journey.  Whether you are learning to forgive, want to become more patient or more assertive, or simply want to understand yourself better, I would be honored to help you achieve those goals and accompany you on your path.
Spiritual Confusion and Existentialist Crisis
In my years of counseling, I have noticed that many of my clients who do not have a well-developed view of the world from a spiritual or existentialist perspective experience a lot of unhappiness and anxiety.  It doesn't seem to matter is someone is Christian, Buddhist, Jewish, Hindu, Neo Pagan, or simply has developed their own spiritual understanding.  Instead, what seems to make a difference is a feeling of purpose in life, and a general understanding of how we fit into the world and what life is all about.  I am knowledgeable about a variety of faiths and spiritual paths, and can incorporate elements of spiritual health and well-being into my counseling for clients who find it helpful.
Career Counseling
I offer career testing and career counseling services for clients who are searching for a new career, or find themselves unhappy in their jobs.  This service can be helpful to college students unsure of their career path, adults unhappy in their jobs, individuals who have been laid off or fired, or even retirees who are looking to begin a second career.
Life Coaching
Life Coaching is designed for individuals who want to get better results in one or more areas of their life.  Coaching can help with career development, getting promoted, being more efficient at work, time management, or even learning to get along with coworkers.  Coaching can also assist you with personal goals such as weight loss, fitness goals, or improving your social life.
Stress Management
We all have stress!  Learning to better manage your stress can improve your physical health, improve your sleep, and generally help you feel more relaxed and focused.  There a a variety of stress management techniques, but not all of them work for everyone.  In stress management counseling, you will learn how to discover the techniques that work best for you, and begin bringing more calm to your life.
Parenting Coaching
I have two jobs: therapist, and mom.  The parenting is much harder than the therapy!  Parenting can be joyful and rewarding, but to achieve that it's important to learn and practice parenting skills that really work.  In parenting coaching, I will help you understand your child and their emotional and psychological needs, and help give you tools that will bring peace to your home and deepen the bond you have with your children.
About Our Counseling Office in Plantation FL
Cognitive Behavioral Therapy was the very first specialized counseling method and learned and used as a young therapist. While I've learned many other counseling approaches since then, CBT remains one of my favorites.
My office is located in midtown Plantation Florida, just steps away from Weston, Davie, Cooper City, Sunrise, Tamarac, and Fort Lauderdale.
Making your first appointment is easy! Just call 954-559-2936 24-hours a day (a live person will actually speak with you and schedule your appointment), or schedule an appointment yourself using my online scheduling tool!