Grief Counseling:
BEREAVEMENT THERAPY IN PLANTATION FL
At some point, everyone has the experience of loss and grief.  Grief is actually what started me on the path to becoming a therapist.  At age nineteen, I was an intern at the Dade County Medical Examiners Office where I routinely met families who's loved ones had passed away, sometimes in an unexpected and horrific manner, and other times from old age, peacefully in their sleep.  What I learned is that no matter the circumstance, loss is painful.  Sometimes we respond by falling apart, and other times we respond by shutting down. There are so many ways to grieve, or to not grieve, and so many ways to move through the grief, or to get stuck in it.
I offer a compassionate style of counseling, that it also aimed at helping you understand your bereavement and develop the tools you'll need to move through it.
GRIEF AND LOSS:
WHAT IS BEREAVEMENT
AND HOW CAN YOU HEAL?
In "The Lost Art of Compassion" psychologist Lorne Ladner gives a useful analogy about loss.  In his example, he is referring the loss of a relationship through breakup or divorce.  Dr. Ladner says that when we love someone, it's like having an invisible string that ties us to that person.  Through that string connection, we give away a piece of our heart, so that when we lose that person, it feels like a piece of our heart has left our body.  Healing from loss, he says, is there process of making our heart whole again.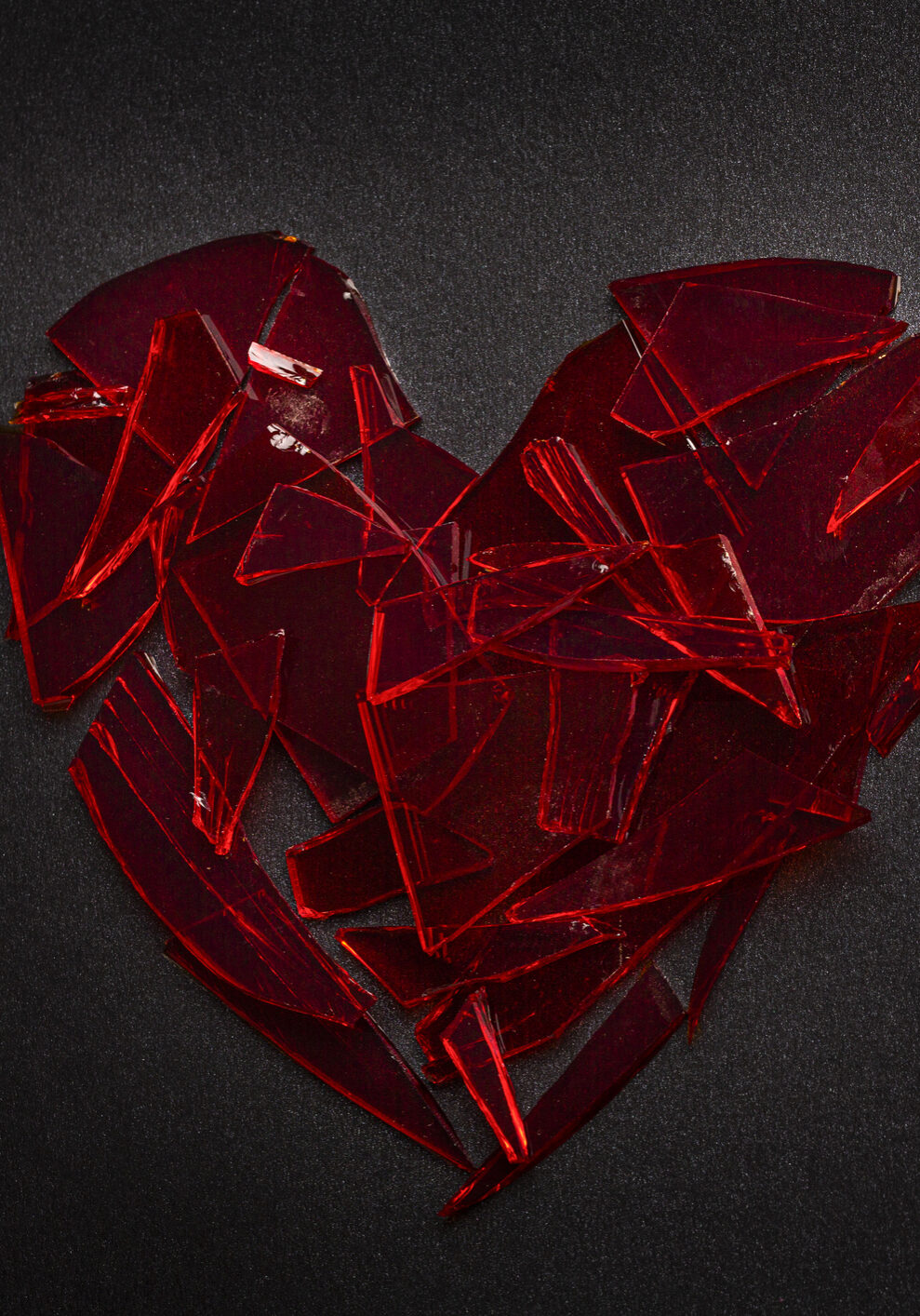 Everyone grieves differently, and there is no right way to grieve in the sense that there are many ways to approach bereavement than can be helpful and effective.
In addition to bereavement from the death of a loved one, you also may be experiencing grief from:
GRIEVING THE LOSS OF A PET

Losing a pet can lead to feelings of sadness, emptiness and confusion.  Sometimes you may act as if you pet is still alive, such as feeding them or calling their name when you get home, before you realize they are no longer there.  The Pet Loss industry has developed keepsakes to help you remember your dear pet, such as charm necklaces that hold you pet's ashes.  And while these mementos may be helpful, often coping with this loss takes more help. Bereavement counseling can help you deal with feelings and question such as guilt about euthanasia, wondering if you should get a new pet, and give you tools to help you cope.

LIFE TRANSITIONS: LOSING YOUR JOB OR YOUR SENSE OF IDENTITY

Losing a job can be a huge shock.  Often we did not see it coming, and are left confused and worried about the future.  You may worry about you financial stability or the loss of your health insurance benefits.  You may feel angry and betrayed: perhaps you have dedicated you life to a company and trusted you employer to take care of you.  If your work was an important part of your identity and self-esteem, losing your job may leave you feeling unsure of your worth, and uncertain about who you are and the purpose or meaning of your life.  Grief counseling combined with career counseling can help you sort out those feelings and find new solutions.

These feelings can also occur when your primary job was being a mom, and you now find yourself with an empty nest. Therapy can help you figure out what's next in life, and how to be a valued mom to adult children
PREGNANCY LOSS AND INFERTILITY

Losing a pregnancy, not becoming pregnant during infertility treatment, or learning that you will not be able to conceive or carry a child can all lead to feelings of grief. Whether you've had a miscarriage or are facing the pain of infertility, there are things you can do to help yourself through this difficult time. Grief counseling can help you make sense of your situation, address feelings of anger toward God or toward your spouse, create an appropriate funeral or memorial service for your unborn child, learn how to handle other people's reactions, and help strengthen you marriage or relationship during this difficult time.

BREAKUPS AND DIVORCE

Losing a relationship hurts deeply.  In fact, our brain literally reacts to a relationship breakup by activating pain centers. Scientist have found that the phrase "love hurts" has a physiological basis: our neurological system responds to a relationship breakup in a similar way than how it responds to physical pain.  And if you are going through a divorce, in addition to emotional pain and feelings of loss, you may also be struggling with guilt and fear, or mixed feelings of relief and hope for the future, but sadness that you were not able to make your marriage work.
GRIEVING THOUGHTS AND BEHAVIORS:
WHAT'S NORMAL?
Everyone grieves differently, and there is no right way to grieve in the sense that there are many ways to approach bereavement than can be helpful and effective.  But what you shouldn't do is avoid grief or use substances to cope.  These approaches will only make you feel worse and ensure that you will get stuck in your grief.
During bereavement you may feel sadness, yearning, guilt, fear, shock, regret and anger.  All of these feelings are perfectly normal.  Some people may feel relief, while others begin to think that life no longer has meaning for them.  You may even have thoughts of suicide. You may feel helpless, or feel that you should have done more. And you may feel nothing at all.  This is all normal! In grief counseling and therapy, we explore all those different reactions and give you tools to help you in this difficult time.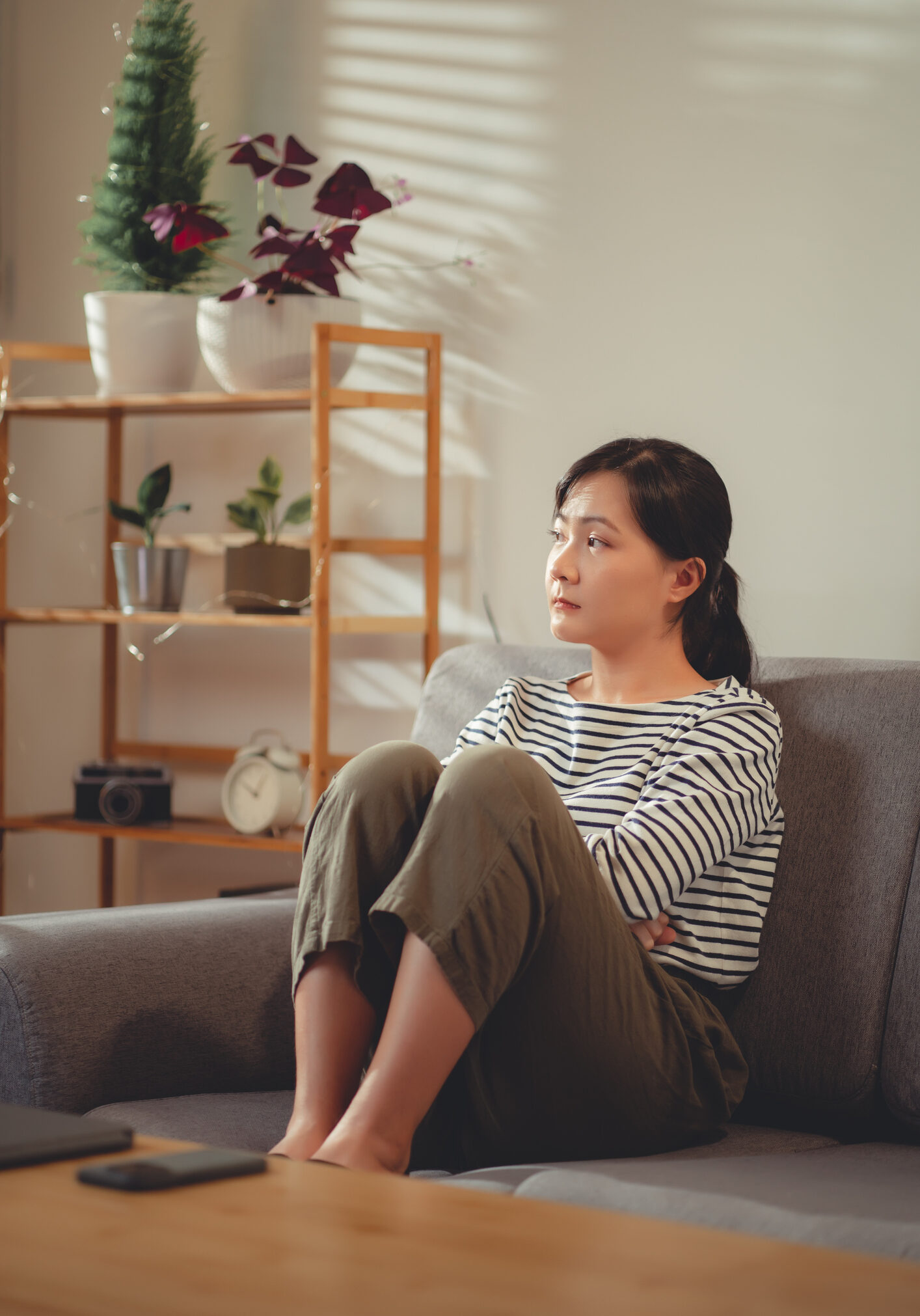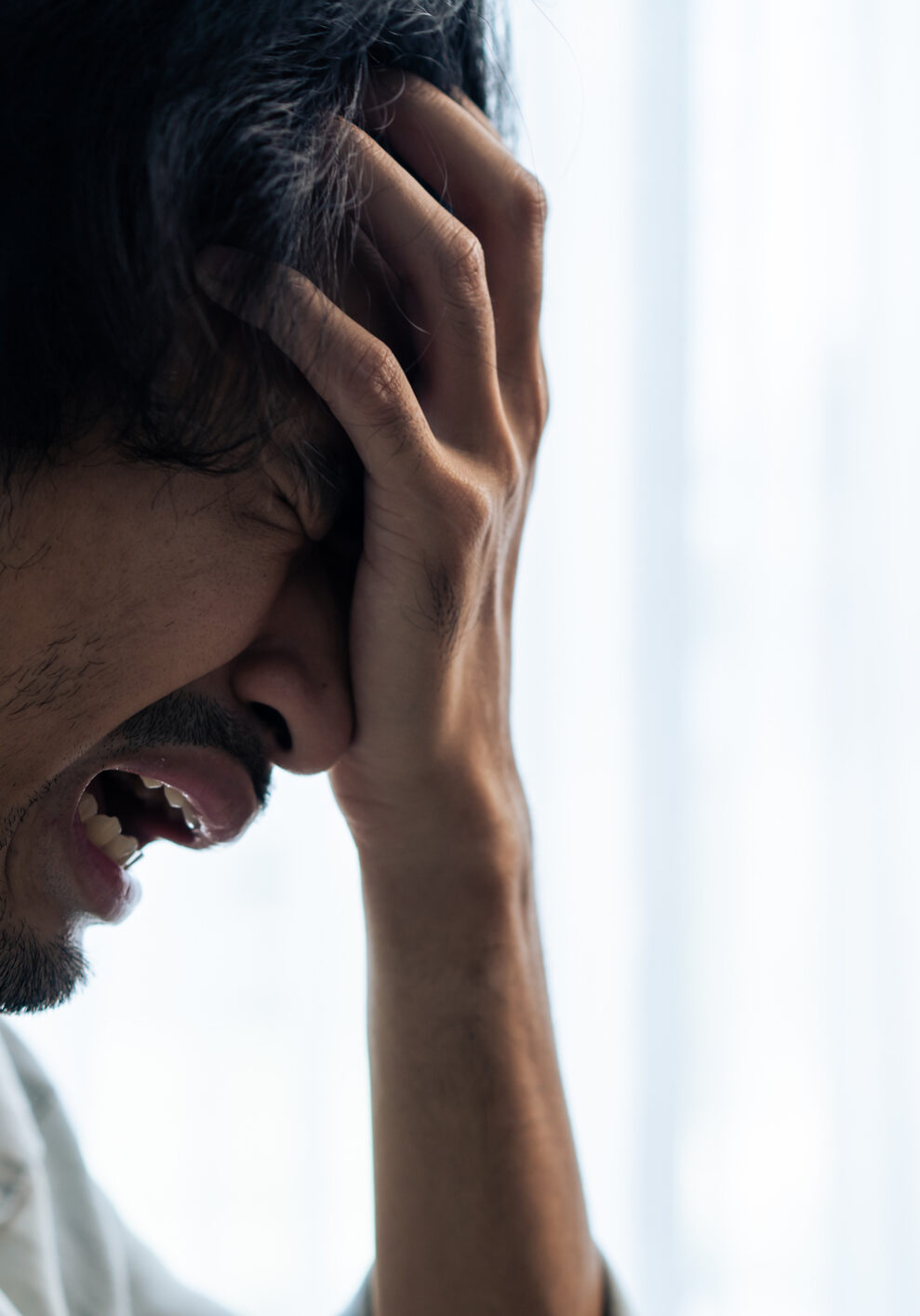 WHEN BEREAVEMENT
BECOMES DEPRESSION
Sometimes bereavement becomes depression.  You get stuck and don't know how to move forward.  Symptoms of depression can include:
There are many effective psychotherapy treatments for depression, and depression therapy can help you feel like yourself again!
HEALING FROM GRIEF:
HOW TO BEGIN
AND WHAT TO EXPECT
There are many options that can help you in your grief process, including books, grief support groups, and even specialized groups such a grieving the loss of a spouse, or for children grieving the death of a parent.  In my office in Plantation Florida I offer individual grief therapy and bereavement counseling that is tailored to your needs.  I am trained in several counseling approaches that can help you, such as supportive grief therapy, cognitive behavioral therapy, existentialist therapy, and humanistic counseling.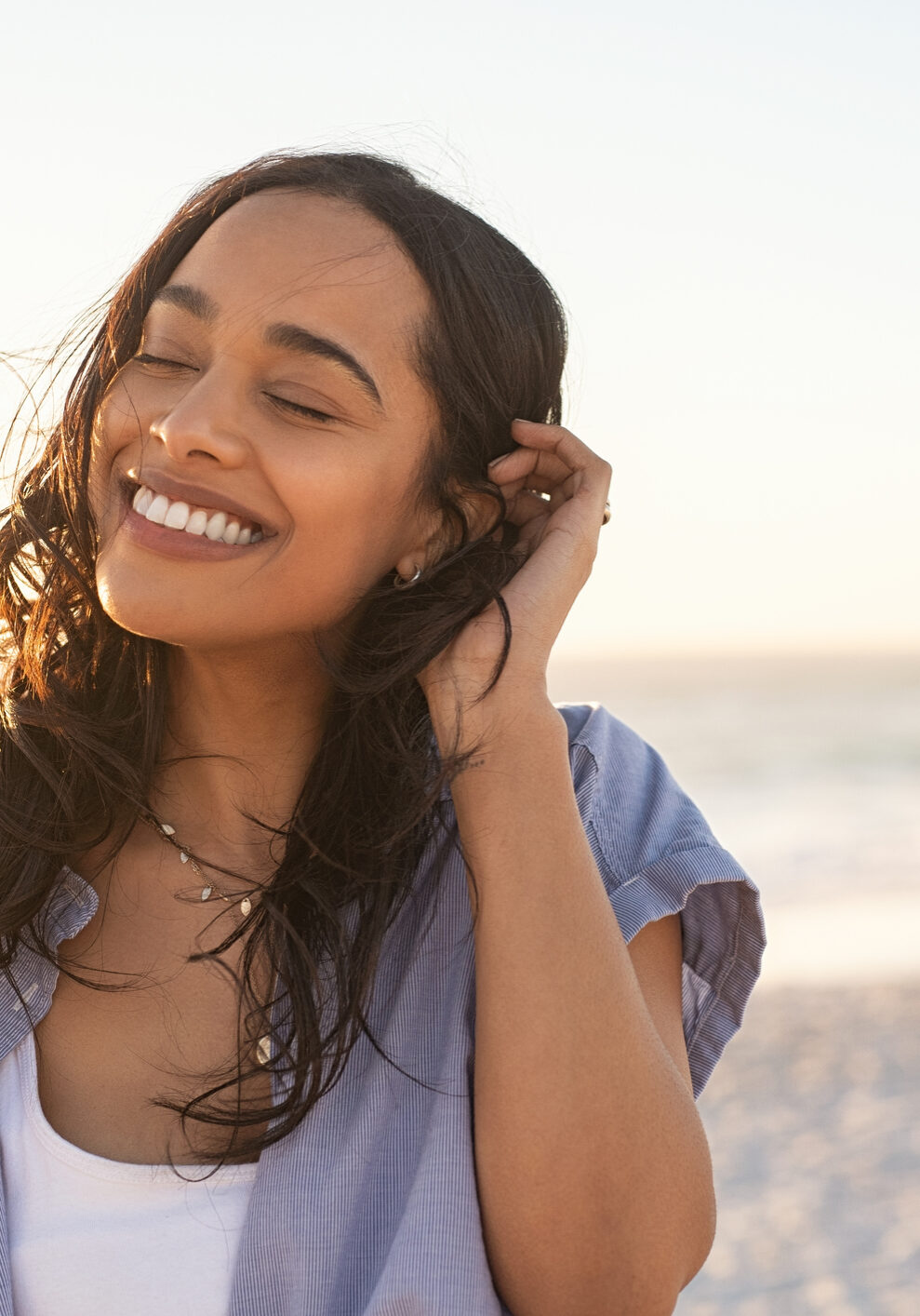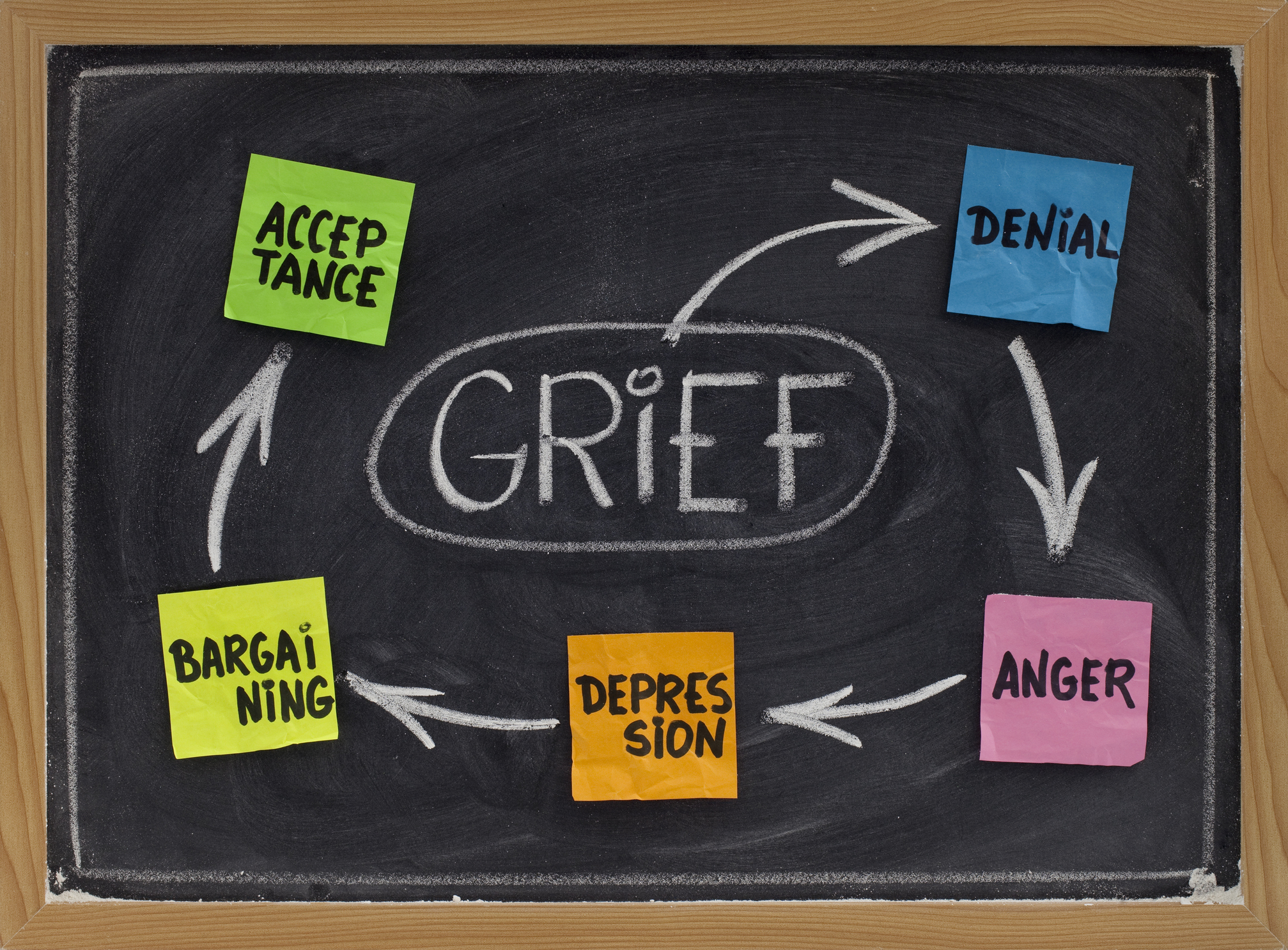 STAGES OF GRIEF:
WHAT YOU NEED TO KNOW
We'll all heard of the Kübler-Ross stages of grief, but in recent years, studies have found that grief does not actually proceed in orderly stages. Some people experience all the stages, while others experience just a few, or alternate in random order between them.  So, instead of stages, it would be more accurate to say that we can experience different feelings during the grief process.  These can include:
TYPES OF GRIEVERS AND
STYLES OF GRIEVING
In addition to having many different feelings during bereavement, there are different styles of grievers.  In other words, something that works for one person (such as attending a bereavement support group) may not work for another person. Some people are active grievers and some people are intuitive grievers.  Active grievers need to do something.  They may lobby elected officials for a change in the law or start a charitable foundation.  Intuitive grievers need to understand and process what they feel by talking and journaling about it.

UNCOMPLICATED GRIEF
SIMPLE GRIEF
Simple grief is painful but not complicated by other factors.  Someone you loved and had a good relationship with died, and you miss them terribly.  That's uncomplicated grief.  It's a big hole in your soul where this person used to be.  Don't fool yourself that simple grief is something you should get over on your own.  Just because there are not additional factors complicating your grief does not mean the pain of the loss is not intense.  At the same time, it is very possible that the pain will not be intense.  Sometimes, we know a death is coming and have made peace with it, other times we do not feel pain because we are numb, in shock,.  All these reactions are perfectly normal, but grief counseling can help to give you the support, comfort, and specific tools that will help you move through (and eventually past) your grief.

COMPLICATED BEREAVEMENT DISORDER
COMPLEX GRIEF
Complex grief occurs when there is unfinished emotional business with the individual who passed on.  Maybe you had a conflict with this person….maybe they abused you when you were a child….maybe you feel guilty for their death.  Many issues can complicate the grieving process and therapy can help with this.
SYMPTOMS OF COMPLICATED BEREAVEMENT INCLUDE:
Focus almost exclusively on your loved one's death
Either excessive avoidance of reminders of your loved one, or excessive focus of reminders of your loved one
Unable to accept the death
Numbness or detachment
Bitterness and anger
Feeling that life has no meaning or purpose
Frequent irritability or agitation
Losing trust in others
Inability to enjoy life or think back on positive experiences with your loved one
Self-Care
During Bereavement
It's important to take good care of yourself as you heal.  Treat yourself the way you would treat a good friend.  Here are some ideas:
CHILDREN AND ADOLESCENTS
WHO ARE GRIEVING
Children and teenagers often experience grief differently than adults do.  They either appear to be OK, or they show defiance, withdrawal, or other changes in behavior.  Kids and adolescents avoid talking about the death.  This does not mean they are OK.  In fact, children and teens who experience the death of a loved one almost always benefit from counseling, because they do not yet have the coping skills needed to deal with death.  Counseling can help them learn those skills.
There are many different activities that can be done in counseling to help children and teens learn about the feelings of grief and move through them in a healthy way.  Sometimes, parents are afraid to take their children to counseling, because the children seem fine, and the parents are afraid that the counseling will open up a problem unnecessarily.  In my entire career, I've never seen that happen.  The children and teens I've worked with in counseling have all reported that they found our sessions useful and learned a lot.  If you have a child who is grieving, here's a great book to help you learn how to support their grieving process at home, in addition to taking them to grief counseling and therapy.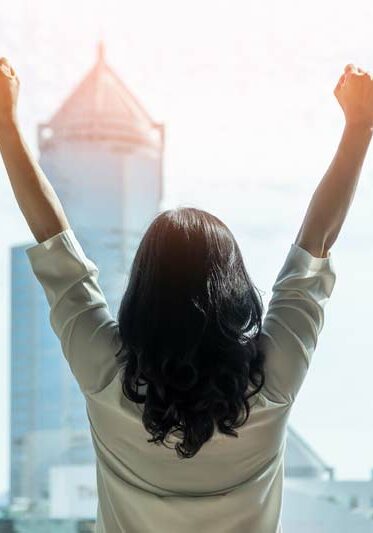 More Great Information for Adults