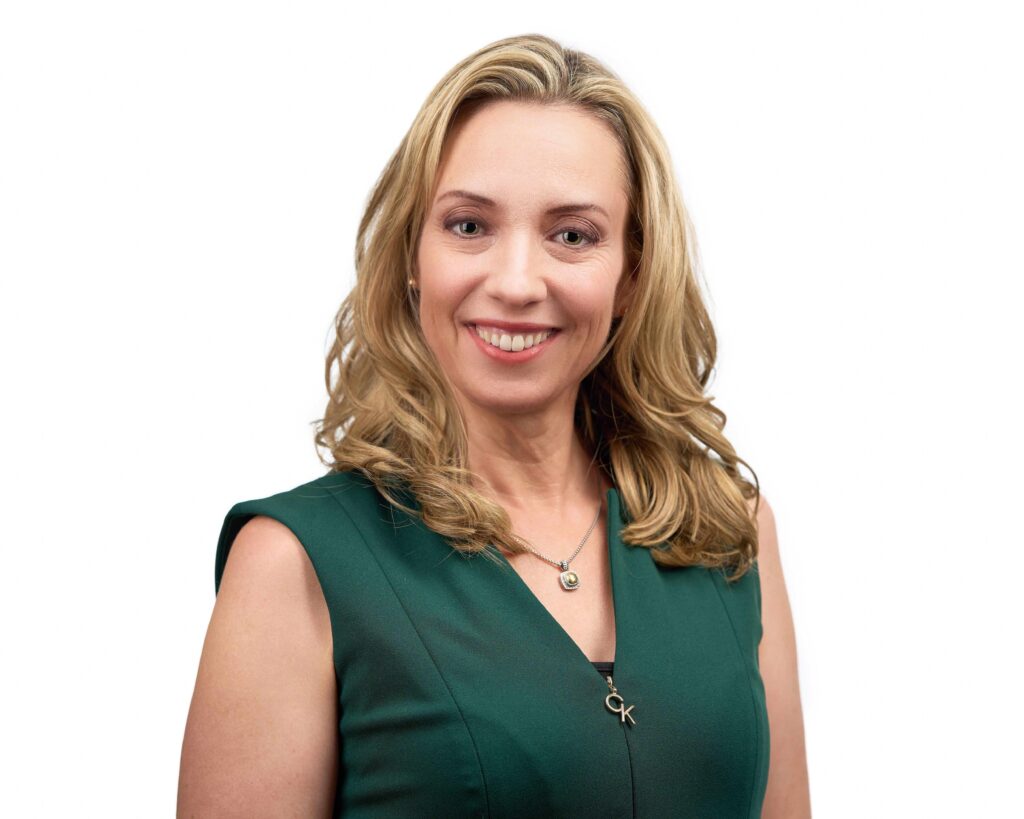 Dr. Chantal Marie Gagnon, Ph.D., LMHC
Licensed Psychotherapist
Board Certified in Professional Counseling
Florida Qualified Clinical Supervisor
Meet Dr. Chantal, a seasoned expert proficient in child development, marriage and family counseling, as well as addressing mental health concerns like depression, anxiety, PTSD, and postpartum issues. A U.S. Army Veteran, her distinctive journey, paired with dual training as a mental health clinician and psychology researcher, uniquely qualifies her to lead clients towards meaningful
Education:

Ph.D. in Social/Personality Psychology from Florida Atlantic University, with a research focus on understanding bullying in schools.
M.A. in Psychology, specializing in Child Development, and a compelling thesis on infant temperament and empathy.
M.S. in Mental Health Counseling, consistently achieving a perfect GPA.
B.A. in Criminal Justice with a minor in Psychology, showcasing a well-rounded background.
Certified in Emergency Medical Technology, with a perfect academic record.

Clinical Experience:

Offering individual psychotherapy for over a decade, providing a wealth of experience.
Notable roles include Assessment Specialist and Clinical Supervisor at Friends of Children, specializing in child and adolescent mental health.
As a Primary Care Therapist at Atlantic Shores Hospital, worked extensively with substance abuse, dual diagnoses, and acute psychiatric disorders.
Versatile experience in both private practice and secure residential facilities.

Clinical Training and Continuing Education:

Completed numerous workshops and courses, including specialized training in PTSD therapy, play therapy for children, and anger management.
Known for proficiency in working with diverse populations, including the LGBTQ+ community.

Teaching and Public Speaking:

Adjunct Instructor and Guest Lecturer at Florida Atlantic University, covering a variety of psychology topics.
Acclaimed for developing and delivering workshops on anger management and effective communication.

Research Experience:

Acted as a Graduate Research Coordinator, specializing in developmental psychophysiology, and a history of publishing research findings and presenting at psychological conferences.

Forensic and Administrative Roles:

Gained experience in forensic settings, including work with medical examiners and jails.
Well-versed in business operations, including marketing, human resources, and contract negotiations.

Languages: Fluent in English and French.
Awards and Honors: Recognized for academic excellence and outstanding contributions to the field.
Back in my early days as a mental health counselor, I was at a psychology conference when a fascinating question popped up: "Should your therapist be like a paid friend?" It got everyone talking. On one side, some said therapy should be a place where you can just unload your week's troubles, get some empathy, support, and a friendly ear. Others thought therapy's main gig should be tackling mental health symptoms like anxiety or depression and helping you build your own circle of friends for emotional backup. In other words, should your therapist aim to work themselves out of a job?
After thinking it over for more than two decades working with clients and patients, I find myself somewhere in the middle of the debate and the "your therapist should work themselves out of a job" camp. Here's the deal: most folks coming to therapy want a mix of practical guidance and a comfy, non-judgmental place to share their stories and struggles. But they also don't want to hang around in therapy forever.
If this sounds like the kind of support you're looking for, I could be your match. I'm here to offer emotional support, empathy, and a safe space for you to open up about your thoughts and feelings. But at the same time, we'll work together to set clear therapy goals and keep an eye on our progress. We'll dive into what's at the root of your challenges, come up with smart strategies, and put them into action to reach the goals we set.
Definitely speak up! I recently came across this article written by a therapist who has autism, it's one of the best pieces on Feedback Informed Therapy (also known as Client-Directed, Outcome-Informed Therapy) I've read. It's what SuperShrinks do!
So, here's the lowdown: when therapists like me regularly touch base with our clients, asking how they're experiencing therapy, what they value about it, and where we might need to step up our game, amazing things unfold. Clients start feeling better, and the results are truly remarkable. What's more, therapists become more effective at what they do. It's a win-win all the way!
So, don't hold back. Tell me how you're truly feeling about our journey together. Your insights are pure gold.
Yes, in some cases I do. For established patients who are at least 15 years old, video chat or phone sessions are always an option, although I encouraged clients to have as many in-person sessions as possible, because in person sessions are generally more engaging and useful.
For individuals younger than 15 years old, I only do therapy in the office because my therapy work with children and tweens is very interactive and engaging, and involved various activities, games, and crafts.
Similarly, for couples, the type of couples counseling I do, is infinitely more effective in person, although I some cases, it can also be done successfully on video chat.
I am trained and experienced in a variety of psychotherapy modalities, including:
Cognitive-Behavioral Therapy (CBT)
Dialectical Behavior Therapy (DBT)
Humanistic-Existential Therapy
Person-Centered Therapy (Rogerian Therapy)
Rational Emotive Behavior Therapy (REBT)
Bowen Family Therapy
Couples Therapy
Solution-Focused Brief Therapy (SFBT)
Narrative Therapy
Mindfulness-Based Cognitive Therapy (MBCT)
Play- Therapy (for children)
Integrative or Eclectic Therapy
Behavioral Therapy
Reality Therapy
Attachment-Based Therapy
Multicultural and Culturally Sensitive Therapy

Anger Management

Counseling

Positive Psychology

Exposure and Response Therapy
Systematic Desensitsation
Hi there! I'm Dr. Chantal, and I'd love to share a bit about my journey with you. I originally hail from Montreal, Canada, but at the age of seventeen, I embarked on a solo adventure to the United States to pursue my American Dream. I found myself at Florida Atlantic University in Boca Raton, Florida, where I earned a Bachelor's Degree in Criminal Justice, with a Minor in Psychology, and became certified in Women's Studies. My time there was quite eventful, as I served in the U.S. Army Reserves, completed a Forensic Science internship, volunteered at a Domestic Violence Crisis Hotline, worked as a Private Investigator, and dove into research as a Research Assistant at FAU, focusing on Law Enforcement Interventions.
Life, however, threw me some curveballs during the first decade of my "American Dream" journey, including difficult relationships, a sexual assault, an attempt on my life, an unwanted pregnancy, and thoughts of suicide. I even once thought I wasn't emotionally "perfect" enough to pursue a career in psychotherapy. But after some time, and with the support of my psychologist, I realized that therapists aren't immune to their own challenges. Now, years later (I won't reveal my exact age, though!), I've achieved the American Dream I'd envisioned as a sixteen-year-old. I have a loving marriage, I'm a mom to a wonderfully unique child, and I'm surrounded by a fantastic team at work. The key to success in mental health counseling and psychotherapy, I've come to understand, is not just the techniques we learn but our ability to connect with our clients and truly understand their experiences. It's about forming a solid therapeutic alliance that makes all the difference in helping people lead happier lives.
Learn More about Dr. Chantal here.
Academic Credentials:
Ph.D. (Doctorate) in Psychology, with a specialization in Social and Personality Psychology – Florida Atlantic University
M.A. (Master of Arts) Degree in Psychology, with a specialization in Developmental Psychology (Human Development and Child Psychology) – Florida Atlantic University
M.S. (Master of Science) Degree in Mental Health Counseling – Nova Southeastern University
B.A. (Bachelor of Arts) Degree in Criminal Justice, with minor in Psychology – Florida Atlantic University
Certificate in Women's Studies –Florida Atlantic University
Certificate in Emergency Medical Technology – Broward College
Dr. Chantal can help with:
For Adults
Depression
Anxiety
Stress Management
Relationship issues
Grief and loss
Trauma
Self-esteem
Substance abuse
Anger management
Coping with life changes
Family conflicts
Work-related problems
LGBTQ+ issues
Phobias and fears
Eating disorders
Sleep disorders
Obsessive-compulsive disorder (OCD)
Bipolar disorder
Personality disorders
Post-traumatic stress disorder (PTSD)
Communication skills
Parenting challenges
Sexual issues
Boundary setting
Goal setting and motivation
Body image concerns
Chronic pain or illness
Aging and life transitions
Identity and self-discovery
Existential concerns
For Kids
Anxiety
Depression
School-related stress
Social skills
Bullying
ADHD and attention difficulties
Behavioral issues
Family conflicts
Grief and loss
Trauma and abuse
Self-esteem and self-confidence
Anger management
Coping with divorce or family changes
Phobias and fears
Eating disorders
Sleep problems
Separation anxiety
Autism and developmental disorders
Communication skills
Sibling rivalry
School refusal
Parent-child relationships
Adjustment to new environments
Peer pressure
Learning disabilities
Impulse control
Emotional regulation
Internet and gaming addiction
Gender identity and LGBTQ+ concerns
Academic performance
Coping with chronic illness or disability
Body image and self-acceptance
Self-harm or self-destructive behavior
Coping with trauma or natural disasters
Developing resilience and problem-solving skills
Promoting emotional intelligence
Navigating peer relationships
For Teens
Depression
Anxiety
Stress
Academic and School-Related Issues
Bullying
Family Conflict
Substance Abuse
Self-Esteem and Body Image
Eating Disorders
Self-Harm and Suicidal Thoughts
Relationship Problems
Trauma and Post-Traumatic Stress Disorder (PTSD)
Identity and Gender Concerns
Grief and Loss
Anger Management
Coping with Divorce or Family Changes
Attention-Deficit/Hyperactivity Disorder (ADHD)
Internet and Gaming Addiction
Phobias
Peer Pressure
Body Dysmorphic Disorder
Sexual Health and Relationships
Career and Future Planning
Social Isolation and Loneliness
For Couples
Communication Problems
Conflict Resolution
Infidelity or Trust Issues
Intimacy and Sexual Difficulties
Lack of Emotional Connection
Parenting and Co-Parenting Challenges
Financial Conflicts
Differences in Values and Goals
In-Law and Family Issues
Mental Health Concerns (e.g., anxiety, depression)
Substance Abuse or Addiction
Past Trauma Impacting the Relationship
Grief and Loss Affecting the Relationship
Unresolved Issues from the Past
Cultural or Religious Differences
Lack of Quality Time Together
Relationship Dissatisfaction
Pre-Marital Counseling or Relationship Enrichment
Navigating Separation or Divorce
Exploring Open Relationships or Polyamory
Coping with a Major Life Transition (e.g., retirement, relocation)
Blended Family Challenges
Managing Stress as a Couple
Same-Sex Relationship Issues
Coping with a Partner's Health Issue
Evaluations
Clinical Mental Health Assessments
Neuropsychological Testing
Personality Assessments
Intellectual and Cognitive Testing
Child and Adolescent Assessments
Emotional and Behavioral Assessments
Substance Abuse and Addiction Assessments
Occupational and Career Assessments
Trauma and Post-Traumatic Stress Assessments
Personality Disorders Assessments
Anxiety and Depression Assessments
Immigration Evaluations
Working with Dr. Chantal...
I will help you get to the bottom of things and give you a plan of action. I believe that the goal of therapy is not only to help restore your "mental health" but to help you live your best life! By understanding yourself – you past and your present – you'll be better equipped to create the future you want.
I've worked with everyone from inmates in jail to C-suite executives. What I know is that while our journey varies, we all struggle, we all triumph, and we all need to be more skillful at tapping into our unlimited personal power.
Let's get started!