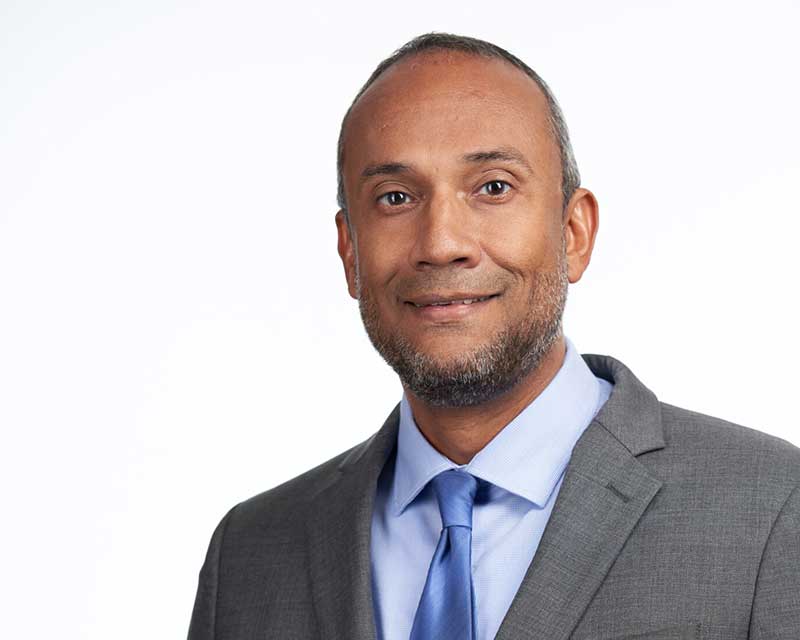 Board Certified in General Psychiatry
Board Certified in Addiction Psychiatry

Dr. Carrie, an experienced psychiatrist with dual board certifications and a background in internal medicine, is committed to restoring your well-being. Having completed internships and fellowships at prestigious institutions like the University of Miami-Jackson Health System and the Virginia Commonwealth University Health System, he blends extensive expertise with a compassionate demeanor to guide you on
At Plantation Psychiatry, you can usually get a psychiatry appointment to see a medical doctor who is Board Certified in Psychiatry within one week to ten days.
Yes, we offer telehealth and tele-psychiatry (online psychiatrist) appointments through the State of Florida.
Yes! We are doing our best to accept a variety of mental health insurance. This is not always easy for many reasons, but Dr. Carrie is currently participating in-network with Cigna, Evernorth, Aetna, Meritain, and Tricare Military insurances. Each month we are working to add more and be able to accept the largest health insurance companies in Florida. Please call our office at 954-559-2936 for the most up-to-date information.
For self-pay psychiatry visits with a Medical Doctor, if you do not have insurance or if we do not accept insurance, the cost is $350 for the first visit, and $175 for follow-up visits.
You may want to keep in mind that since the psychiatrists main role is to manage your medications, once you are stable and a medication is working well for you, typically you will only see the psychiatrist every 2 to 3 months.
If you are also in psychotherapy, then your psychotherapist is the mental health provider you will see more often (every week or every two weeks). We can assist you in finding a psychotherapist who accepts your mental health insurance.
In psychiatry, patient confidentiality is safeguarded through strict adherence to professional ethics and legal regulations. Measures to protect confidentiality include maintaining secure medical records, limiting access to authorized personnel only, and ensuring that patient information is not disclosed without consent except in specific circumstances mandated by law. These safeguards help create a safe and private environment for patients to discuss their mental health concerns with their psychiatrist.
Dr. Philippe Carrie, M.D. is a skilled and experienced Psychiatrist with a track record of delivering high-quality services for individuals from all walks of life. Dr. Carrie takes a personalized approach to psychiatric care, ensuring that his patients concerns, questions, and mental health treatment goals are carefully taken into consideration when choosing among the available treatment options. Dr. Carrie provides mental health services as a member of the multi-disciplinary team at Plantation Counseling and Wellness, which includes Psychologists, Psychotherapist, Licensed Mental Health Counselors, Licensed Clinical Social Workers, and Licensed Marriage and Family Therapists.
Background
Dr. Carrie grew up in Haiti in a family who valued respect for all individuals. He obtained his Medical Degree (Doctor of Medicine) from Notre Dame University in Haiti (Université Notre Dame d'Haiti) and completed a residency in Psychiatry at Virginia Commonwealth University Health System. Dr. Carrie then went on to complete a fellowship in Addiction Psychiatry at the University of Miami/Jackson Health System.
Philippe Carrie, M.D. is highly experienced in the assessment and treatment of depression, anxiety, substance misuse, personality disorder, eating disorders, obsessive compulsive disorder, adjustment disorder and bipolar disorder as well as dual diagnosis. He speaks English, French, and Creole.
Professional Experience
Dr. Carrie has a passion for psychiatry. He started his training in internal medicine physician and eventually discovered how much he enjoyed helping individuals with their mental health and emotional-psychological well being.
Dr. Carrie has been practicing psychiatry for almost ten years and completed his fellowship in psychiatry in a specialized treatment program in the University of Miami – Jackson Health System. Dr. Carrie is dually Board Certified in General Psychiatry and Addiction Psychiatry.
Clinical Assessment: Ability to conduct thorough assessments and evaluations to diagnose mental health disorders and addiction issues accurately. This includes understanding the patient's medical history, family history, and psychosocial factors.
Pharmacotherapy: Proficiency in prescribing and managing medications for mental health and addiction treatment, while considering potential interactions and side effects.
Dual Diagnosis Treatment: Competence in addressing co-occurring mental health and substance use disorders and creating comprehensive treatment plans to manage both conditions simultaneously.
Psychiatric Emergency Management: Ability to assess and manage psychiatric crises and emergencies effectively, including suicidal ideation, aggressive behavior, and acute withdrawal symptoms.
Cultural Competency: Sensitivity to cultural and diversity issues to provide culturally competent care and understand the unique needs of different patient populations.
Interpersonal Skills: Strong communication and empathetic abilities to build rapport with patients, families, and other healthcare professionals, fostering trust and collaboration.
Substance Abuse Treatment Modalities: Knowledge of various addiction treatment modalities, including harm reduction, abstinence-based approaches, and medication-assisted treatment (MAT).
Evidence-Based Practice: Staying updated on the latest research and evidence-based practices in both general psychiatry and addiction psychiatry to provide the most effective and current treatments.
Legal and Ethical Considerations: A thorough understanding of ethical principles and legal requirements, including patient confidentiality, informed consent, and mandatory reporting.
Continual Learning: Commitment to ongoing professional development, attending conferences, workshops, and staying up-to-date with advancements in the field.
Teamwork: Collaborative and multidisciplinary approach to work closely with other healthcare professionals, including psychologists, social workers, and addiction counselors.
Compassion and Empathy: Demonstrating a high level of compassion and empathy in the treatment of patients, understanding the challenges they face and providing a non-judgmental environment.
In Dr. Carrie's Own Words:
As a Psychiatrist, what I bring to my practice is a profound sense of empathy and understanding. My own journey through the challenges of depression, which began during my teenage years, has given me a unique perspective on the struggles individuals face with their mental health. Reflecting on my own life, I recognize the missed opportunities and the social hesitations I experienced due to untreated depression.
I am grateful to be in a much healthier and happier place in my life today, and I attribute part of this transformation to my regular meditation practice. It is this personal growth and recovery that fuels my passion for helping others on their journey toward a more meaningful and joyful existence.
In my role as a Psychiatrist, I have the privilege of assisting individuals in their path to recovery and guiding them towards rediscovering a genuine enthusiasm for life.