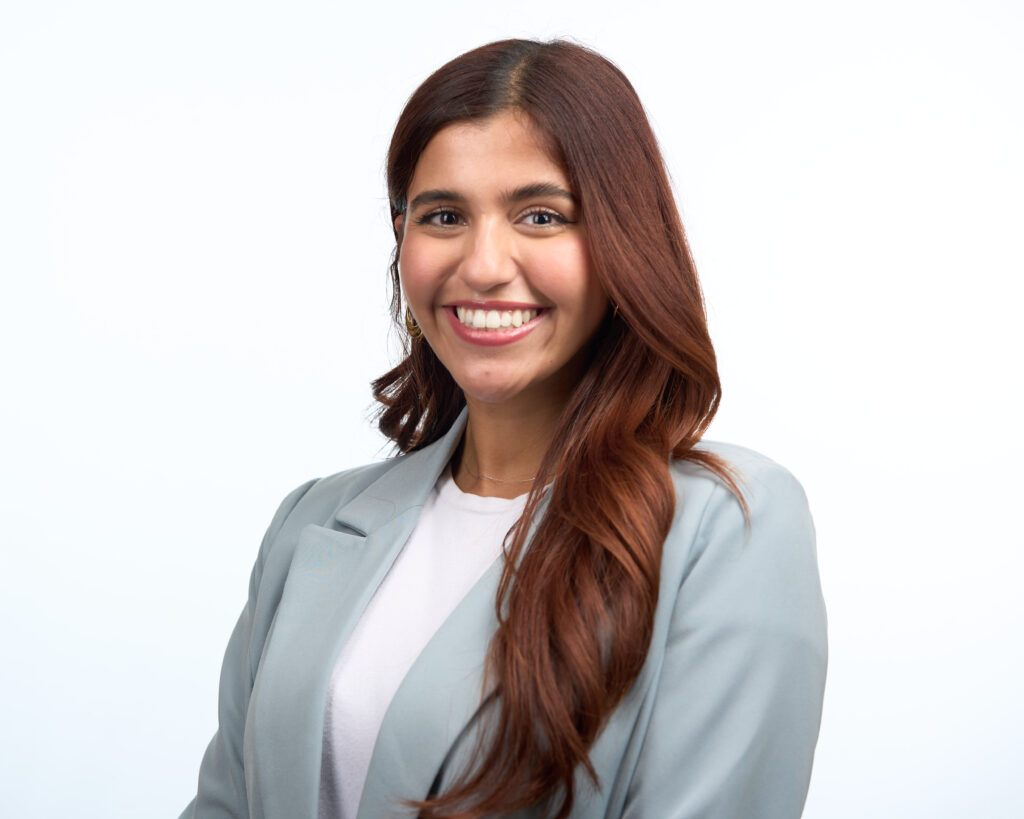 Doctoral Psychology Student
Office Coordinator

Samantha serves as our Office Coordinator, offering comprehensive assistance for various needs. Whether it's verifying Health Insurance benefits, obtaining authorizations for Employee Assistance Programs (EAP), or scheduling appointments, she is here to ensure a smooth and efficient process for you.
Scheduling an appointment is easy! You can give us a call at 954-559-2936 or use the online scheduling tool on the website. We will assist you in finding a convenient time for your appointment and the right service and clinician for your needs.
Absolutely. Samantha can verify your health insurance benefits and provide you with information about coverage for psychotherapy and psychiatry services.
Most of our team members are in-network with:
Aetna
Cigna/Evernorth
Humana
Tricare
(with more insurances coming soon, so be sure to check with me)
If your employer offers EAP benefits, Samantha can guide you through the authorization process. Simply reach out to her for assistance, and she'll ensure a seamless experience. Or you can call your employer's Employee Assistance Program phone number and tell them that you would like to receive services at the office of Dr. Chantal Gagnon, Ph.D., LMHC.
We accept various payment methods, including credit/debit cards and, in some cases, health savings accounts (HSAs) or flexible spending accounts (FSAs).
Yes, we have a 48 hour cancelation policy for all appointments. So if you need to cancel or re-schedule, be sure to do that in your patient portal and make sure your receive a confirmation of your cancelation or rescheduled appointment. Any canceled or rescheduled appointments with less than 48 hours notice, you will be charge the full self-pay rate for that clinician and the service you reserved. If you are having difficulty using your patient portal, please be sure to call us at 954-559-2936 and either speak with someone who can assist you on how to use the portal, or leave a voicemail message.
Samantha Guajardo is a dynamic and dedicated aspiring clinical psychologist currently pursuing her Psy.D in Clinical Psychology at Nova Southeastern University, expected to graduate in 2027. Holding a Bachelor of Arts in Psychology from Auburn University, where she graduated summa cum laude, Samantha's academic journey reflects her exceptional commitment to excellence, evident in her impressive GPA of 3.97/4.0.
During her undergraduate years, Samantha actively engaged in research and practical experiences. As a Research Assistant in the Juvenile Delinquency Lab at Auburn University, she demonstrated her commitment to understanding and addressing the challenges faced by adolescents in the legal system.
Samantha's passion for contributing to the field is evident in her research endeavors. She was awarded the Student Undergraduate Research Fellowship at Auburn University, where she investigated the effects of pre-adjudicatory factors on therapeutic alliance and racial disparities among adolescents adjudicated for sexual offending behaviors.
Beyond academics and research, Samantha is actively involved in community service, demonstrating her commitment to making a positive impact. Fluent in both English and Spanish, she possesses strong computer skills and certifications, including Collaborative Institutional Training Initiative (CITI) Program Certification.
Samantha's multifaceted background, combining academic excellence, research acumen, and a passion for community service, positions her as a promising and well-rounded professional in the field of clinical psychology. Her ongoing pursuit of knowledge and dedication to improving mental health outcomes make her a valuable asset to the psychological community.
Organizational Skills:

Efficiently manage office resources, schedules, and appointments.
Keep track of deadlines for administrative tasks and academic requirements.

Communication Skills:

Effectively communicate with mental health professionals, clients, and colleagues.
Convey complex psychological concepts in a clear and understandable manner.
Develop strong written communication skills for academic writing and office correspondence.

Time Management:

Prioritize tasks and manage time effectively between office responsibilities and doctoral studies.
Balance competing demands and deadlines.

Multitasking:

Juggle various office duties, including scheduling, paperwork, and client interactions.
Manage multiple responsibilities inherent in a doctoral program, such as coursework, research, and clinical training.

Interpersonal Skills:

Build positive relationships with mental health professionals, clients, and colleagues.
Navigate sensitive situations with tact and empathy.

Problem-Solving:

Address challenges related to office coordination and client needs.
Apply problem-solving skills to research and forensic psychology work.

Tech Savvy:

Utilize office management software and electronic health records systems.
Stay updated on relevant technology in the field of forensic psychology.

Research Skills:

Apply research methods and data analysis skills to doctoral research.
Stay informed about current research in both mental health and forensic psychology.

Crisis Management:

Be prepared to handle crises and emergencies in a mental health setting.
Develop protocols for handling challenging situations.

Confidentiality:

Adhere to strict confidentiality standards in handling client information.
Understand and implement ethical guidelines related to privacy and confidentiality.

Cultural Competence:

Demonstrate cultural sensitivity in working with a diverse range of clients.
Consider cultural factors in both mental health practice and forensic psychology research.

Networking:

Build professional networks in both the mental health and forensic psychology communities.
Attend conferences and events relevant to both fields.

Adaptability:

Adapt to changes in office procedures, policies, and academic requirements.
Stay flexible in handling unexpected challenges.

Documentation Skills:

Maintain accurate and detailed records for both office management and research purposes.
Follow proper documentation protocols in mental health settings.
I'm a fun-loving person! I enjoy hitting the beach, taking my dog Ellie on long walks, trying out new restaurants with friends, and keeping up with the latest Netflix series.
In terms of my career, I'm really drawn to the idea of being a forensic psychologist. I want to make a positive impact by helping underserved communities, contributing meaningful work to the legal process, and highlighting the complexities of mental health in the criminal justice system. Ideally, I see myself working in correctional settings, conducting various forensic evaluations, and providing psychological advice to legal professionals.